Welcome to Our Honda Collision Center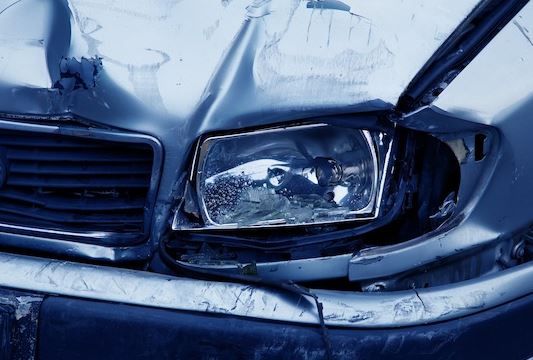 Are you looking around Troy and Ann Arbor for a place that can restore your damaged Honda model? Then you are in luck because there is a Suburban Collision Center located near you that is always ready to help with collision repairs! Many drivers from Farmington Hills, Ferndale, and surrounding areas visit our auto shop because we provide the best automotive care possible. In fact, our positive reputation in the community speaks for itself. So do not look any further! If you need a hand fixing your Honda car, truck, or SUV, then head over to our Honda Collision Center today.
Why Should Honda Drivers Visit Our Collision Center?
A part of the reason why Honda drivers trust our team is because we have experience restoring models such as the Honda Civic, Honda Accord, and Honda CR-V. More importantly, we do so according to the standards stipulated by the manufacturer itself. After all, the best way to ensure your beloved Honda model looks and performs like new is to utilize the right components. In other words, you can count on our certified technicians to complete every task properly from start to finish.
What are the Benefits of Working with Our Honda Collision Center?
There are several other reasons why you will appreciate doing business with us, including:
Collision repairs are no small task. They require the right tools to make sure they are done right! That is why our facilities are equipped with just that in mind. Using top-of-the-line technologies such as a Chief EZ Liner Express frame-straightener and DeVilbiss down draft paint booth, we can get out those problem dents and scratches out with no trouble at all. Rather, the process is streamlined in such a way that you can expect your vehicle to be returned to you not only in great condition but promptly as well.
Of course, some projects require more time. However, you will not have to worry about going without a mode of transportation because we have you covered! Thanks to our shuttle and rental services, you can go about your day as you normally would while we continue working on your Honda model. For your convenience, we even provide a pick-up and delivery service!
As if these advantages were not attractive on their own, our customers will also appreciate our financial services. Working closely with reputable insurance companies, we can keep the cost of your collision repair affordable. Put that with our limited lifetime warranty, and you will benefit from extended coverage as well. In this way, we make life a little easier for Honda drivers like you.