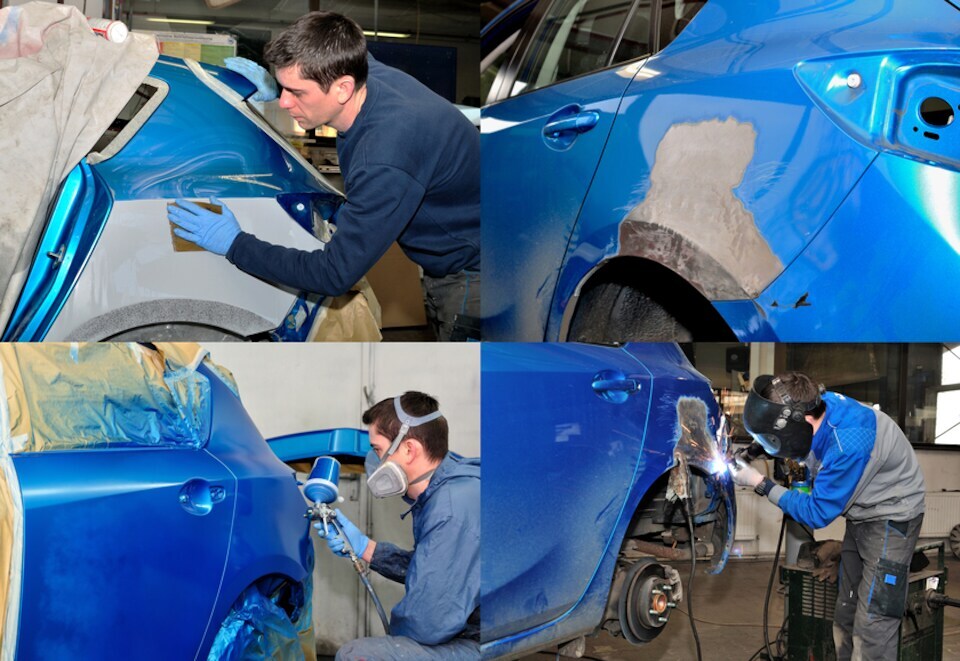 ?
Accidents happen, whether it's a minor ding or major collision, the trusted team at Suburban Cadillac Collision will get you back on the road quickly and safely. Free estimates, OEM parts, pickup and delivery, and a 24-hour towing service are just a few of the many reasons that drivers in Lansing choose us for their auto body shop needs in Michigan.
Expert Care from Professionally Trained Technicians
We can handle anything, from windshield and glass repair, to repainting, and all the way to dent repair, your Cadillac or any other make and model will easily get back on the road when you choose us in Lansing. We know that the last thing you want to worry about after an accident is the quality of your vehicles repairs. Our team of auto body work professionals have the skills, technology, and attention to detail to ensure that your vehicle gets back on the road quickly, with minimal hassle.
When it comes to servicing your Cadillac or other vehicle, we have the high-tech tools to get the job done right, the first time. From the Devilbiss Downdraft Paint Booth to the Chief EZ Liner Express, you can be sure that all of your paint, dents, and more will be back to looking like new, easier than you thought possible. Thanks to our free estimates, you can be sure of whatever repairs need to be done, up front, so you aren't left with surprise costs. We also work with most major insurance companies to get you the most coverage possible, and save you the hassle of dealing with them.
Come see us in person or give us a call to get your vehicle back to looking and running like it should in Lansing!