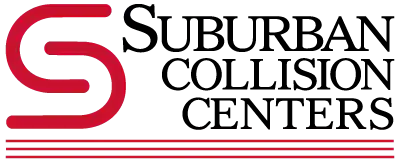 Schedule An Estimate / Contact Us
* Indicates a required field
Welcome to Suburban Collision Centers: Where We Meet All Your Collision Needs
We are proud to offer a network of highly sophisticated collision centers to ensure drivers have access to collision services and repairs that raise the bar. Our collision centers provide transparency, convenience, and assurance for a completely new way to repair or service your vehicle after a collision. Whether it's dealing with the aftermath of a major collision or a minor scratch, our team is here to help. Read more and find out all the reasons why you should choose Suburban Collision Centers for your next repairs.
Our Locations
We have collision centers all around the greater Detroit area to ensure you are never far away from exceptional repair services. You will find our collision centers are located near major highways, making it easy to travel from surrounding areas in no time. While you are in the area of one of our collision centers, you can make the most of your time by visiting attractions in our area, including everything from parks to shopping malls.
Some of the locations of our collision centers include:
Text Us for an Estimate
We understand the last thing most drivers want after a collision is to drive to various locations to get estimates. We help provide more convenience from the very beginning by offering an estimate-texting service. Simply take pictures of the damage to your vehicle, and our team will provide an estimate based on the information you provide.
By texting for an estimate, you can save time shopping around for the right repair shop and avoid bringing your vehicle for an initial estimate.
Certified Technicians You Can Trust
When you bring your vehicle in for collision repairs, you don't want to go to just any repair shop. Our collision centers include highly skilled technicians that offer the expertise you need for your peace of mind. Our technicians have completed OEM certification, including training and testing to meet the specific standards of individual manufacturers. Our technicians know each model's best practices and intricacies so that there isn't any guesswork involved.
If that wasn't enough, our team of technicians is ASE certified too. The National Institute for Automotive Service Excellence is a third-party non-profit that trains and tests technicians to meet or exceed industry standards. Each specialist on our team has ASE certification to ensure customers get the best work possible.
State-of-the-Art Painting Equipment
We offer on-site painting equipment to address all your collision repair needs at one location. Our color-matching computer software will ensure what we repaint perfectly matches the existing color of your vehicle. We have the technology to analyze the finer details of your paint color and discover an exact match.
Our collision centers have DeVilbiss down-draft painting booths that are the industry standard for automotive paint jobs. With our advanced paint booths, you can count on a clean, even coat every time.
24-Hour Towing
We know that collisions don't happen on a convenient schedule, and that's why we offer 24-hour towing services to meet you when and where you are at. You can simply call us, and we will send a tow truck to bring your vehicle to our location where we can get started on repairs. If you have more questions about our towing services and what happens next, our team can help answer your questions.
On-Site Glass Replacements
When you go to your average repair shop for glass replacement, they will send your vehicle to another location. Bouncing your vehicle around to various locations causes longer repair times and makes it more challenging to track the quality of work. Our collision centers offer on-site glass replacements to ensure convenience, speed, and precision.
Even a small chip or crack in your windshield can create unsafe driving conditions and spider into a large issue. The best way to keep your windows in your vehicle safe and working at their best is by taking advantage of our glass repair and replacement services.
Free Repair Estimates

Drivers need repair estimates as a crucial first step in the collision repair process. You will need an estimate for your insurance provider and to plan for your next steps and budgeting. When you choose our collision centers for a repair estimate, you won't have to worry about paying. Simply schedule your appointment and bring your vehicle to our nearest collision center; we'll provide an estimate.
During the inspection process, our auto body technicians will inspect all the components and visible damage they can access for a comprehensive estimate. We will account for the expected hourly costs and materials for the most accurate estimate possible. Our team will even take care of filing a claim with your insurance company by sending the estimate to your provider. Getting an estimate can save you time and money.
Our collision centers work with all major insurance companies and have experience filing claims so that you can count on less red tape and paperwork to save you time. If you want to move forward with us, we can schedule an appointment for repairs during your free estimate.
Expect More from Our Collision Services
When you choose our collision centers, you can expect us to go above and beyond to meet your needs. We offer specialized equipment, unique services, and highly trained technicians to ensure a streamlined and hassle-free experience from start to finish. Explore the services and benefits we offer, and contact us today with any questions you may have.