Auto Body Shops - From Farmington Hills to Troy
Suburban Collision Centers provide ten locations of auto body shops in metro Detroit for your convenience. With our main auto body shops in Troy and Farmington Hills (formerly Fischer Body Refinishing) all of our locations perform paint and body work, there is sure to be a Suburban Collision shop close to your house.
Paint and Body Work By Professionals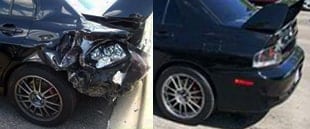 Our auto body shops perform expert body work on all varieties of cars, trucks, SUVs, and minivans.
Let our highly trained auto body professionals bring your domestic, Asian, European or exotic vehicle's finish back to pre-accident, factory specified condition.
Our connection to the OEMs allows us to ensure that factory paint and materials are used to make your vehicle look as good as new when we do your paint and body work.
Auto Body Shops in Troy and Farmington Hills - It's Your Choice
Having locations of Suburban Collision Centers auto body shops in Troy and Farmington Hills, we've got metro Detroit auto body shop needs covered for Southeast Michigan residents in Troy, Farmington Hills, Sterling Heights, Garden City, Waterford, Ferndale, Lansing, Plymouth and Ann Arbor. Our online reviews from our customers serve as evidence that our body work is second to none.